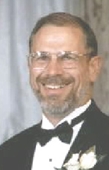 First and foremost, I'm a Christian and a songwriter....I wrote the words and music to all of the songs on this website. Yes, I'm happy to sit at a piano and sing my songs as special music in churches, or at weddings, or at pro-life or patriotic events. But I do that only because they are opportunities to share the messages of my songs; my preference is that my songs be performed by other vocalists and musicians.
New Musical - "Keep Christ In Christmas"
My latest musical debuted on December 19, 2014; below is a video of the production at New Life Bible Fellowship in Oley, PA. More information, including a synopsis, is coming soon on the "Keep Christ In Christmas" page of this website, but here's the video:
Listen To Some Of My Songs
You can listen to many of my songs here on this website, and iTunes and YouTube. If you need an accompaniment track or sheet music or licensing for recording or public performances, submit a Contact request and I will get back to you.
My Songs: Christian, Patriotic, Love Songs and Story Songs
All of my songs reflect my strong Christian values - that's who I am, and that's what I live and write. Each song is a story or theme set to music; the lyrics tell the story, and the music creates the mood, and supports and enhances the message of the lyrics. Each of my 200 plus songs falls into one or more of these four basic categories: Christian Songs, Patriotic Songs, Love Songs (including wedding and reception songs) and Story Songs.
Many songs are in multiple categories; an example is "One Nation Under God" - the song is a patriot's answer to those misguided people who want to remove the phrase "one nation, under God" from the Pledge of Allegiance. It's a patriotic song, but it's also a Christian song in that the lyrics praise God that our founding fathers made "freedom of worship" the very first freedom in the first amendment to the Bill of Rights. And "One Nation Under God" is also a story song in that it reminisces about students standing beside their desks and reciting the Pledge of Allegiance, and also describes weeping mourners at funerals where the American flag is draped over the casket of soldiers that were killed in combat.
In addition to Christian, patriotic, love and story songs, I have also written three Christmas musicals: "Two Thousand Years Ago," "Keep Christ In Christmas" and a children's musical, "You've Got A Friend In Bethlehem." See the Christian Musicals page of this website for a synopsis of each.
Want To Perform One Of My Songs Or Musicals?
I love to hear talented singers and musicians perform my songs, and for the message of my music to reach as many people as possible. If you need an accompaniment track, sheet music, or a script from one of my musicals, or licensing for recording or public performances, submit a Contact request and I will get back to you.
Publishers & Producers
Writing is my passion, not marketing (or playing or singing). I am currently self-published and own the copyrights to all my material, and I am seeking a publishing contract that would include my entire catalog plus my future work. I welcome "Contact" requests from publishers, producers, artists and others in music marketing, administration and distribution.