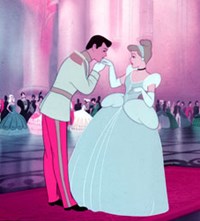 "Someday" is from my CD "Remember Romance" - guys, imagine you are Prince Charming, and you've just met Cinderella.....here's a taste of the lyrics: "Someday we'll make music together, someday we'll sing in harmony, someday we'll live happily ever after, we'll share love and laughter, somehow, somewhere, someday.....at a royal ball you'll curtsey, and I'll bow and kiss your gloved hand, floating in a waltz, heavenly, every eye focused on our dance.....'til then I'll hold you in my dreams, our nightly rendezvous, someday I will wake to find all my someday dreams came true."
---
"Someday" is in the Love Songs category of my songs; there are five basic categories of songs on this website: Christian Songs, Love Songs (including wedding and reception songs), Patriotic Songs, Story Songs, and my three Christian Christmas Musicals (some songs appear in multiple categories).
Need sheet music and accompaniment tracks, or licensing for recording or public performances? Go to the "Contact Ran" page and tell me what you need. Click on any song title to listen to the song.
The Love Songs category includes these songs: