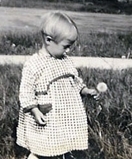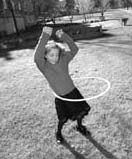 "This Daddy's Little Girl" is from my CD "Remember Romance" - for the father and bride dance at wedding receptions. A father sings, reflecting on the life of his daughter, from birth through today, her wedding day. A taste of the lyrics: "You'll always be this daddy's little girl, frilly dresses, pony tails, Mommy's polish on your nails; merry-go-'rounds, hopscotch and hula hoops, Saturday morning cartoons, trick or treating in costume. After every bedtime story, you made me promise I would be your forever daddy, and you'd always be this Daddy''s little girl.....Remember how we used to dance, you standing on my feet? We'd clomp around the room, laughing hysterically. Picking dandelions, catching lightning bugs for pets, Playground swings and finger-paintings, Barbie dolls and Etch-A-Sketch!.....Even when you're fully grown, with children of your own, there''s no breaking promises sealed with hugs and kisses; you''ll always be my princess!"
---
"This Daddy's Little Girl" is in the Love Songs category of my songs; there are five basic categories of songs on this website: Christian Songs, Love Songs (including wedding and reception songs), Patriotic Songs, Story Songs, and my three Christian Christmas Musicals (some songs appear in multiple categories).
Need sheet music and accompaniment tracks, or licensing for recording or public performances? Go to the "Contact Ran" page and tell me what you need. Click on any song title to listen to the song.
The Love Songs category includes these songs: